The Lake Beulah Sailing School has evolved over time, broadening its goals from regional to global excellence in sailing. Along the way, new skills, training techniques, coaches and competitors from around the world have influenced the range of performance made possible by this Midwestern sailing school. Many of our graduates have gone on to achieve greatness at high schools, colleges and have even competed in the 2016 Olympics! Here are a few of them.
Annie Haeger - bOSTON cOLLEGE - Team hAEGER/pROVANCHA
2016 Olympian & 2015 Rolex Yachtswoman of The Year
LBSS Alum and former coach, Annie Haeger, represented the USA at the 2016 Olympics in Rio! Annie & Brianna sailed tough and even were in Silver Medal position up to halfway point of the final race. Ultimately, they finished 7th in the world.
Videos
RECORD
2016 Olympics - 470 Class - 7th

2015 Rolex Yachtswoman of the Year

2011 ICSA Quantum Women's Sailor of the Year

2010 ICSA Coed All America Honorable Mention

ICSA Single-handed Championships - Three time Champion

2009 U.S. Youth Championship - Single-handed - Laser Radial - 2nd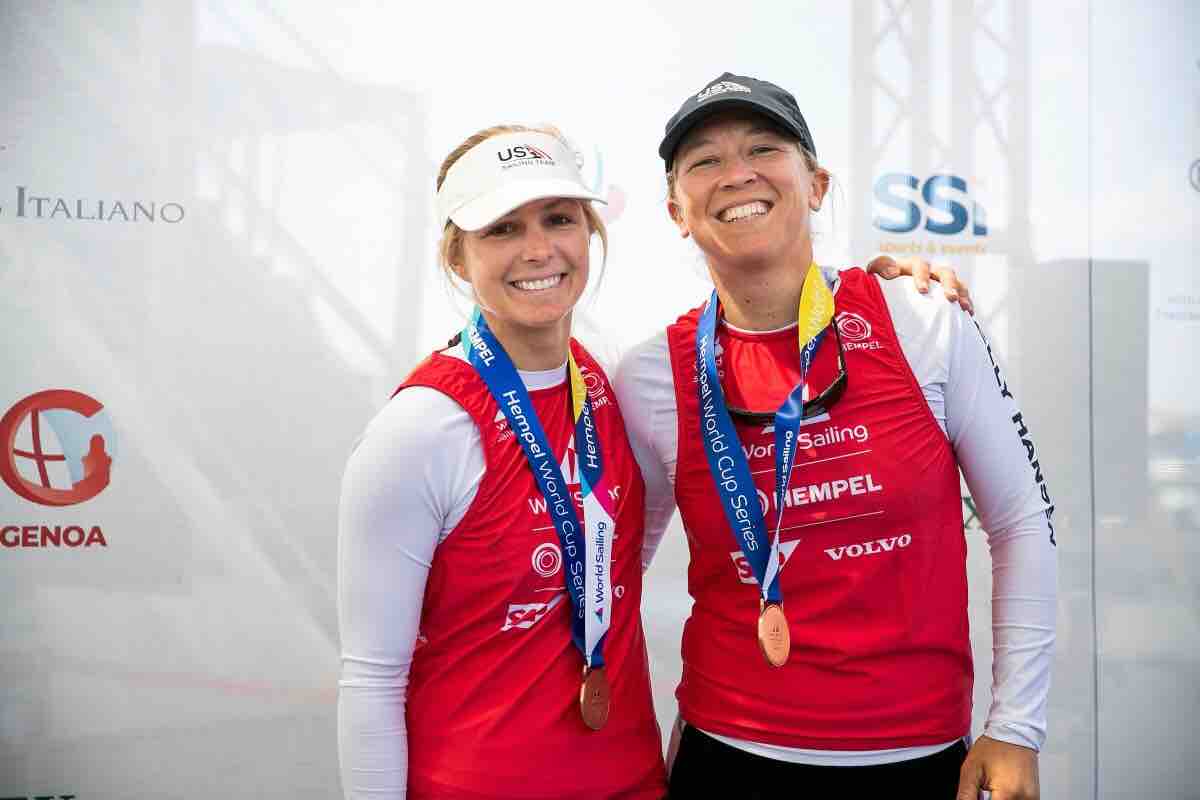 After competing with and against each other for the last fifteen years in different boats, Stephanie teamed with Maggie Shea of Wilmette, Illinois, to compete full-time on the 49erFX - a high-performance, double-handed female Olympic class boat. In February of 2017, Maggie and Stephanie announced their campaign for the USA 49er FX spot in the 2020 Summer Olympics to be held in Tokyo, Japan. Selection to represent the USA is based on relative sailing performance which is described here . "We have our eyes, hearts and minds set on winning a medal in the 2020 Tokyo Olympics for Team USA. We are excited to share our journey with you!"
RECORD
2019 49er FX Hempel World Cup Series - Genoa - 3rd

2017 49er FX Sailing World Championship Test Event - Aarhus - 3rd

2015 ISAF Women's Match Racing World Championship with Epic Racing Team - 3rd

2014 US Women's Match Racing Championship with Epic Racing Team - 1st

2014 Etchells World Championship (1st crew)

2014 Rolex Yachtswoman of the Year

2010 & 2011 ICSA Women's All America; 2009 ICSA Women's All America Honorable Mention - Old Dominion University

Sailing World's Jobson Junior All-Stars

2005 Sailing World Jobson's Junior All-Star, 2004 Honorable Mention

2004 IODA World Championship - 3rd Girl
Mary Claire Kiernan - Tufts '17
RECORD
2012 CISA Advanced Race Clinic - Club 420 - 1st
Colin Smith - Brown '13
RECORD
North American Championships - Laser Radial - 1st

Orange Bowl International Youth Regatta - Laser Radial - 1st

IODA European Championship - 5th

2005 IODA North American Championship - 1st
Joe Kutschenreuter - Wisconsin '12
RECORD
Inland Lakes Yachting Association (ILYA) Class C Championship - 1st

IODA World Championship
Peter Katcha - Tulane '93
RECORD
1995 - Laser II World Championship - 1st Place

1991 U.S. Youth Championship - Doublehanded - Laser II - 1st Place

1990 Laser Radial World Championship - 1st Place

1990 U.S. Youth Championship - Doublehanded - Laser II - 1st Place
MARY ALLEN BRIGDEN - NAVY '81
RECORD
2000 US Women's Sailing Championship (Adams Cup) - 1st Place

1988 - U.S. Olympic Trials - 470 - 2nd Place